Project
Safety Management
Project Safety Management
Acting on our customer's behalf and providing On-Site Safety Services and Supervisory Services is our area of expertise. Some of the industries we serve are:
· General Construction
· Refining
· Chemical
· Wind Energy
· Heavy Industrial
· Petrochemical
· Steel Mills
· Auto Plants
· Oil and Gas
· Manufacturing
· Power Plants
· And many more
We ask questions, listen to what our customer needs, evaluate our staff, determine the most suitable candidate and then….deliver results. Results that are proven and that will impact the safety, productivity and efficiency of your organization.
We are flexible and able to handle projects of any size and any duration.
Entrust our Health and Safety Specialists listed below
and choose which will work for you!
Certified Safety Professionals
On-Site Safety & Health Officers
On-Site Safety Technicians
Project Safety Management
Senior Safety Managers & Supervisors
Safety & Occupational Health Specialists
CHST
CSSHO
MSHA Project Safety Specialists
Tank Entry Supervisors (TES)
Turnaround Safety Specialists
Incident or Injury Prevention and Investigations
Fit Test Technicians
Confined Space Attendants (Hole Watch)
Fire Watch Attendants
Supplied Air Technicians
CONTACT
US

QualSafe has worked with a diverse customer base. Contact us today to find out more about how we partner with our clients to achieve their safety goals. Contact
us
Truck Rental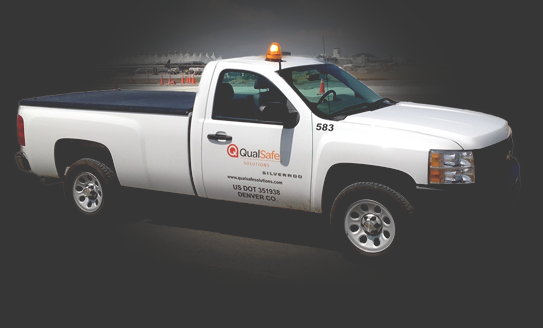 Company vehicles are available if the scope of work requires the use of a truck to complete the employees assigned duties. If a company truck is being charged to the project all mileage and maintenance charges will be included in the flat rental rate.
CONFINED
SPACE RESCUE

Click here to
learn more.

Learn
More

SAFETY
TRAINING

We offer a wide variety of training courses.
View Training
Schedule

EQUIPMENT
RENTAL

Click here to see what equipment we offer.
Learn
More